2015 Fall Homecoming
October 8-9, 2015
Return home to ABC to celebrate the "great things He hath done." Come and rekindle old friendships and establish new ones and enjoy a variety of exciting events for the entire family.
Speaker: Dr. Steve Scheibner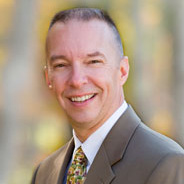 Dr. Steve Scheibner has been a pastor, as well as a US Navy and American Airlines pilot, with which he is currently a First Officer. Together with his wife Megan, they have eight children. In 2000, Steve and his family moved to Topsham, Maine where he planted and led Cornerstone Baptist Church.
Steve is also a graduate of Calvary Baptist Theological Seminary (M.A.) and Gordon-Conwell Theological Seminary (D.Min.) where is dissertation focused on the role of parents in the character development of children.
No longer a senior pastor, Steve now leads Characterhealth Corporation, a non-profit conference ministry aimed at equipping parents to train the next generation of character-healthy leaders. Still active in the Navy Reserve, Steve was asked to design and teach a course in Navy Core Values. Since 2002, more than 10,000 service members have attended his Core Values seminars.
As part of their ministry, Steve and Megan have developed parenting courses, written books, and travel extensively teaching parenting seminars. Steve and Megan also experienced the tragedy of the Sept. 11, 2001 terrorist attacks on the World Trade Center in a very interesting story, which Megan developed in the book In My Seat.
Lodging
This year's registration has an "All-Inclusive" option that provides limited lodging on campus at the Alpine Lodge and the Alpine Cabins. Availability is on a first-register, first-served basis.
Nearby accommodations can be made at local hotels.